FEEDING GOD'S CHILDREN.
FORMING JESUS' FOLLOWERS.
FURTHERING CHRIST'S KINGDOM.
Seeking Jesus' vision for what Christian community can be—it can definitely get messy, but it's so worth it!
At St. Mark's we exercise our calling to make disciples of Jesus Christ for the transformation of the world to the glory of God. We would love to meet you. No matter where you are in your spiritual journey, we invite you to join this amazing community!
Our Refuge service is a dynamic and Christ-centered worship community. Each Sunday we gather for worship in a casual atmosphere with a deep spiritual focus. We celebrate God's grace and love and seek to change our lives and the world around us.
On Sunday mornings, we have two traditional worship services in our Sanctuary. These worship services are in a traditional format that is rooted in the historic liturgy of the church , and utilizes classic hymns, choral pieces and organ in its music
Are you in need? Or are you celebrating something?
Share with us how we can pray for you or how we can join you in praising God for his faithfulness.
DOWNLOAD THE ST. MARK'S APP TODAY!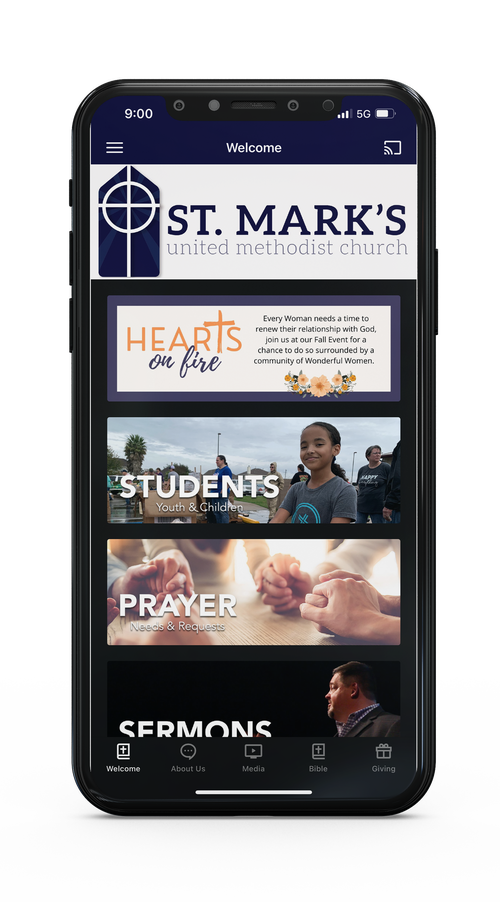 The spiritual foundations we lay help to shape who they will be in their future. We, at St. Mark's, want to plant a faith in young hearts that will grow for years to come.
St. Mark's Youth is a fellowship of young people who have completed grades 6-12, who enjoy learning about God and who are seeking a personal relationship with Jesus Christ.
St. Mark's seeks to empower Christian spiritual growth for all adults in our community through Bible study, mission, spiritual renewal events and fellowship.